Cone Crusher Spares Bronze Parts Thrust Bearing for Sandvik CH420 H2800 Crusher





Production Description
1. Crusher bronze bushing for MHP, CH/CS, Symons crusher series.
2. Crusher bronze bushing suitable for HP series HP100, HP200, HP300, HP400, HP500.
3. Suitable for H2800, H3800, H4800, H6800, H7800, H8000, etc...
4. Suitable for Symons : 2FT • 3FT • 4FT • 4800 • 4¼ FT • 5100 • 5½ FT • 7FT• 7FT HD • 7FT XHD
5. Bronze bushing of bearing of other spring cone crusher.
6. Other OEM crusher parts available.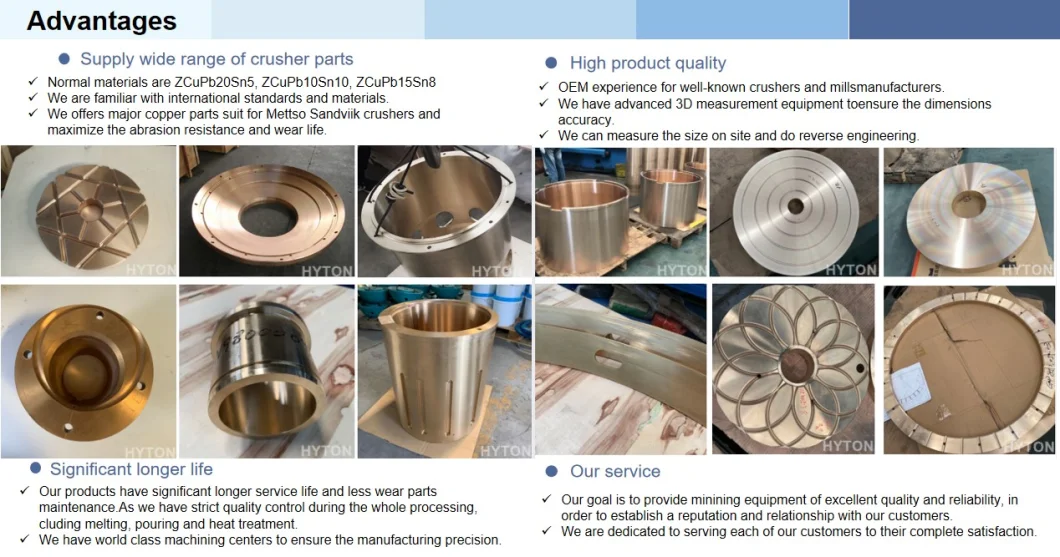 Please kindly send us parts code, drawing number, schematics, sample or sample measurement, we can supply parts according to your
requirement.
Available Models For Bushings
Cone crusher
HP Series

HP100, HP200,HP300,HP400,HP500,HP700, HP800,HP3,HP4,HP5,HP6
GP Series

GP100/100S,GP220/200S,GP330/300S,GP550/500S,GP11F, GP220, GP7
MP Series

MP800,MP1000
Cone crusher
CH/CS Series

CH/CS420,CH/CS430,CH/CS440,CH/CS660,CH/CS870, CH880
Trlo crusher
T Series

T300, T400, T500, T900
Symons crusher
STD&SH Series

2FT • 3FT • 4FT • 4800 • 4¼ FT • 5100 • 5½ FT • 7FT• 7FT HD • 7FT XHD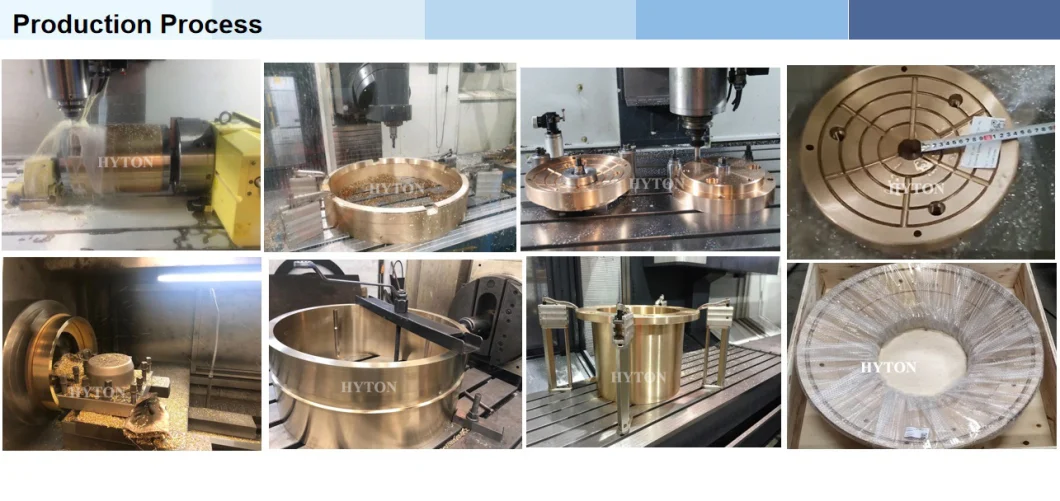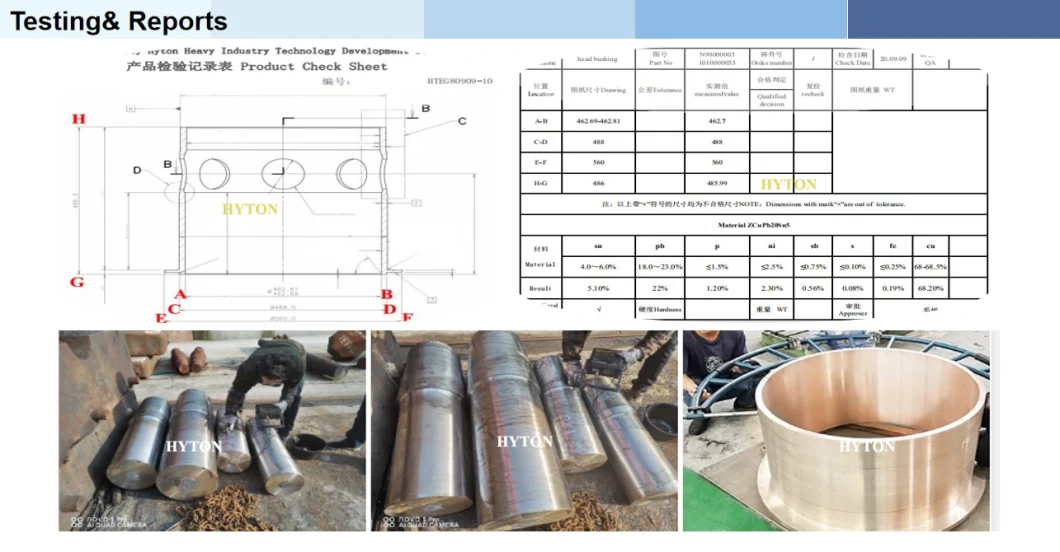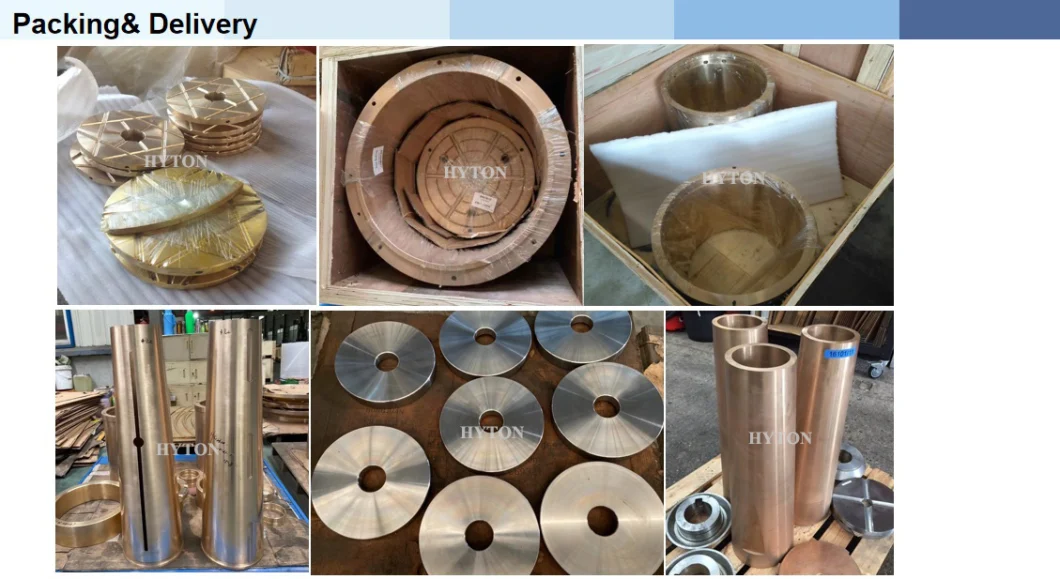 After goods packaged well , we need only 1 day ship good to shanghai port , which means that most of the spare parts you bought from Hyton ,it will get your port within 30 days all around the world if ship by sea.
FAQ
Q: Hi, are you mining machinery manufacturer?
A: Yes, our company warmly welcome clients to visit our plant at anytime. We can also provide samples test, mine design, equipment manufacture, after-sale service, etc...
Q: Which country have your products been exported?
A: We have been exported business more than 10 years and we have lots of customers and agents in the world, such as Middle East, Malaysia, South Africa, Canada, America, etc...
Q: How long is the warrenty of your equipments? Does your company supply the spare parts?
A: The warranty period of Hyton parts is one year, we could provide specific warranty letter to you with order.