OEM Jaw Crusher Parts Fixed and Movable Jaw Plate for Crusher Machine
Product Description
Hyton produce High manganese casting liners mainly include Mantle, Bowl Liner, Feed Cone , jaw plate, check plate, Arm Liner , Steel Ball ,and etc, Hyton's casting wear parts can suit lots of world famous crushing equipment brand suach as : Nordberg,Sandvic,Telsmith,Terex ,Symons ,Trio ,Kleeman ,Extec and etc.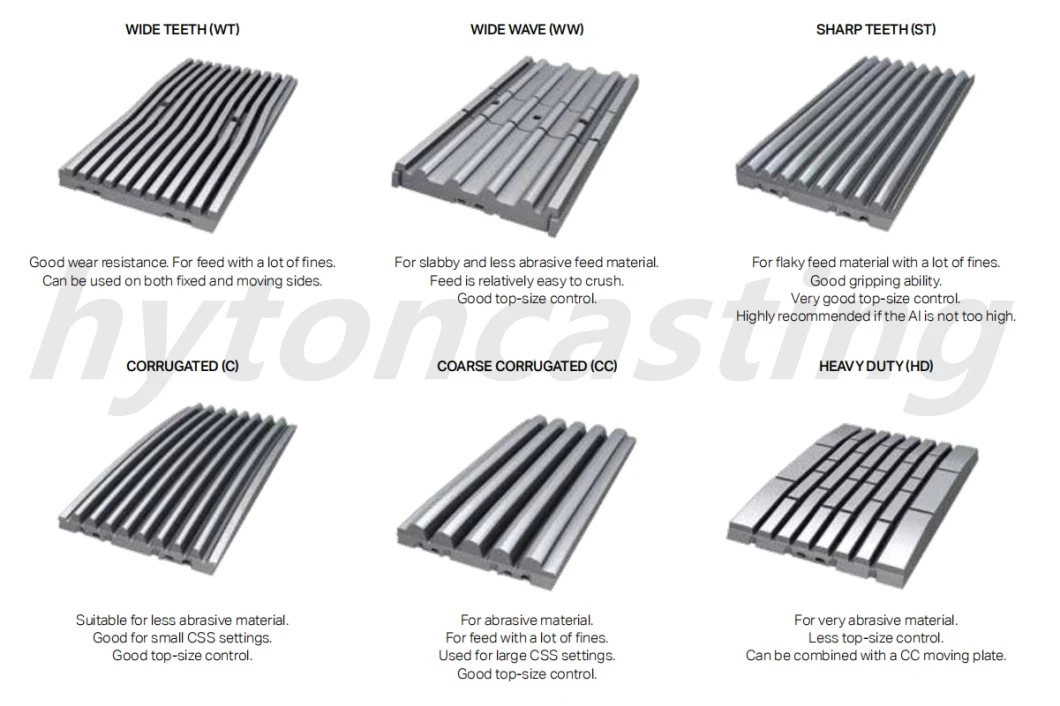 Type suit for jaw crusher
C63 C80 C95 C96 C105 C106 C100 C110 C120 C125 C140 C145 C150 C160 C200
CJ408 CJ409 CJ411 CJ412 CJ612 CJ612 CJ613 CJ615 CJ815 JM806 JM907 JM1108 JM1206 JM1208 JM1211 JM1312 JM1511 JM1513
TEREX: J-1170 J-1175 J-1170AS J-1160 J-960 J-1480
TELSMITH: H2238 H2550 H3244 H3450
TRIO : CT1030 CT1040 CT1048 CT1252 CT2036 CT2436 CT3042 CT3254 CT3254B CT3648 CT4254 CT4763 CT6080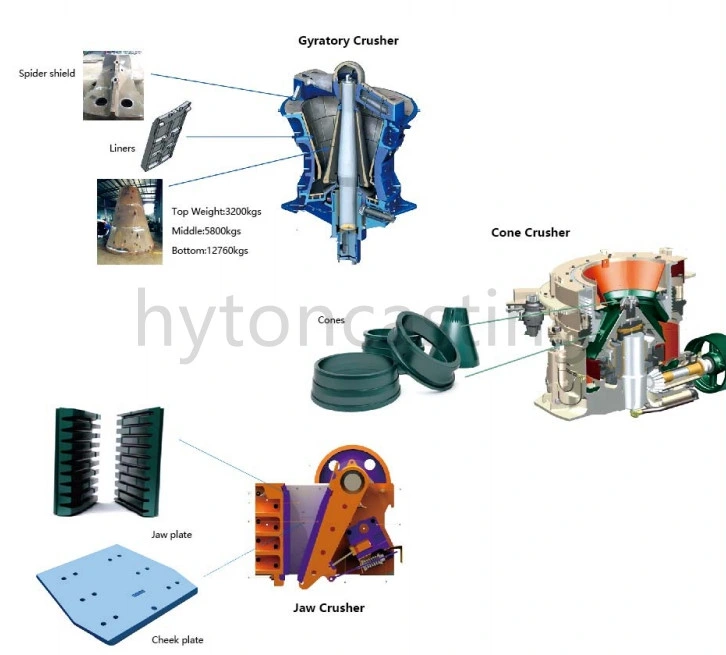 Company Profile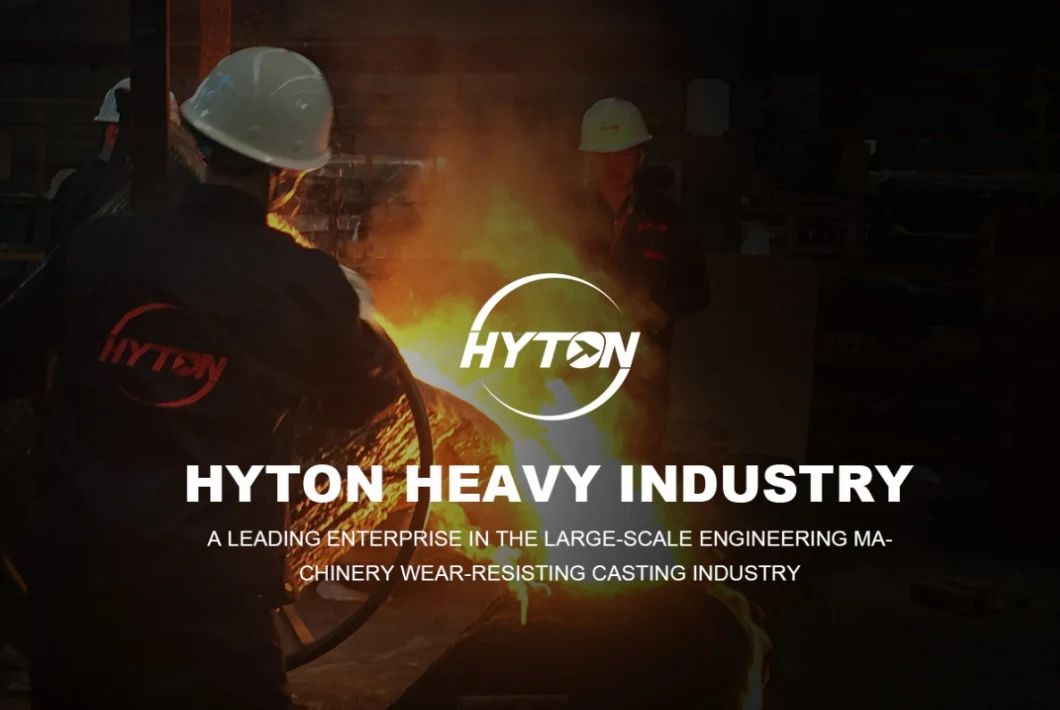 Hyton produces High Chrome casting liners mainly include Blow bar,hammer plate ,hammer head ,impact plate and etc, Hyton's casting wear parts can suit the crusher brand like : Sandvik, Telsmith, Terex, Syomons, Trio, Kleeman, Extec and etc, High Chromeparts are available from 15% to 26% High alloys.

With chromium steel, the carbon is chemically bonded in the form of chromium carbide. The wear resistance of chrome steel is based on these hard carbides of the hard matrix, whereby the movement is hindered by offsets, which provides for a high degree of strength but at the same time less toughness.


Packing and Shipping
After goods packaged well , we need only 1 day ship good to shanghai port ,which means that most of the spare parts you bought from Hyton ,it will get your port within 30 days all around the world if ship by sea.

After-sale Service
· We has established a set of perfect services structure. It is a "one -stop"work style "without worry service" system involvedpre-sale, sells, post-sale as well as the technical support entire proess.

· Has formed a new business form, mainly include conventional technical support, user operation training, spare parts refurbishment, equipment and spare parts renting, equipment andspare parts leasehold, group user spare parts consignment cooperation mode, equipment escrow, production contract andother new business forms at the core.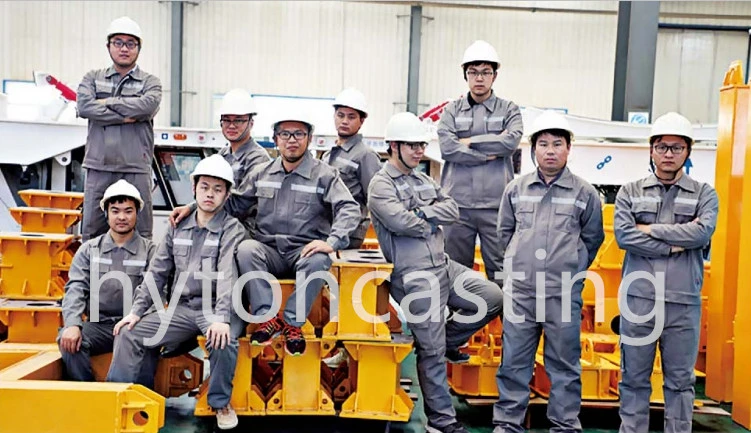 FAQ
1.Q: Are you a foundry or trading company?
A: Our factory since 2004, we equip with complete facilities, all production process from manufacturing to testing isfinished in our own factory.

2.Q:What kind of products do you make?
A: We specialize in mining machinery spare and wear parts, widely suit for Jaw Crusher, Cone Crusher, VSI crusher, Impact Crusher...

3 Q:What kind of material do you offer?
A:High manganese steel, high chrome iron, alloy steel are currently the most regular material of us.

4.Q:What is your time of delivery?
A:Our lead time is generally 1~2 weeks for spare parts, 3~4 weeks days for wear parts.

5.Q:Do you offer the supporting service for technology and engineering ?
A:Yes. Our engineering team can measure products at mining site, they also can make more reasonable design for the crusher parts.

6. Q:How to test your quanlity?
A:We will show you material inspection and measurement inspection after fininsh the goods, at the same time we will give you the life time guarantee letter after shipping the goods. The best suggestion to all the customer who may interest our product-Test 2 set first, all the good business relationship all from test and trust.