Product Description
High manganese steel wear resistance parts wildely used in the Jaw Crusher , Cone Crusher,Impact Crusher, Gyratory Crusher and etc .HytonCasting produce High manganese casting liners mainly include
Jaw Plate,Mantle, Bowl Liner, Feed Cone , Check plate, Arm Liner , Steel Ball
,and etc, Hyton's casting wear parts can suit lots of world famous crushing equipment brand suach as :
Nordberg,Sandvic,Telsmith,Terex ,Symons ,Trio ,Kleeman ,Extec
and etc.

Specification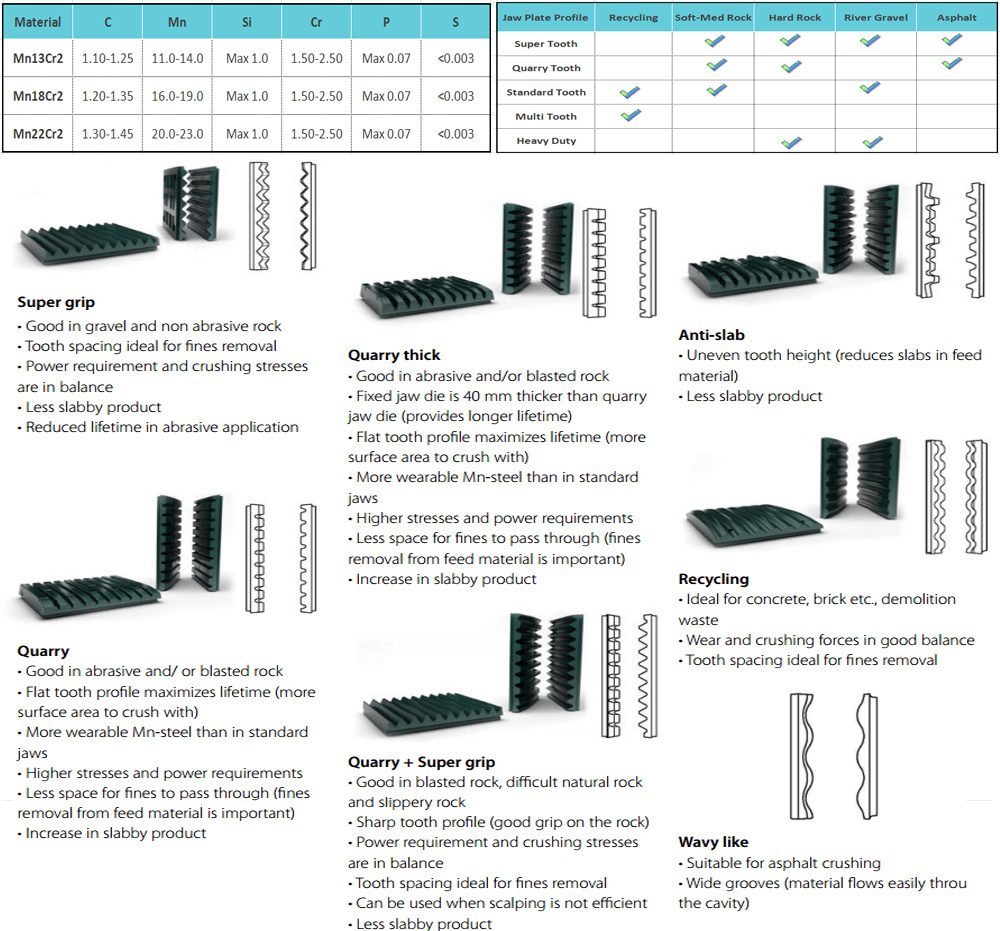 Mainly suit the cone crusher model under below :Met-sso:
C63 C80 C95 C96 C100 C110 C120 C130 C125 C140 C145 C150 C160 C200
Sand-vic:
CJ408 CJ409 CJ411 CJ412 CJ612 CJ613 CJ615 CJ815 JM806 JM907 JM1108 JM1206 JM1208 JM1211 JM1312 JM1511 JM1513
Te-rex:
J-1170 J-1175 J-1170AS J-1160 J-960 J-1480
Tels-mith:
H2238 H2550 H3244 H3450
Tri-o:
CT1030 CT1040 CT1048 CT1252 CT2036 CT2436 CT3042 CT3254 CT3254B CT3648 CT4254 CT4763 CT6080 .
Main Features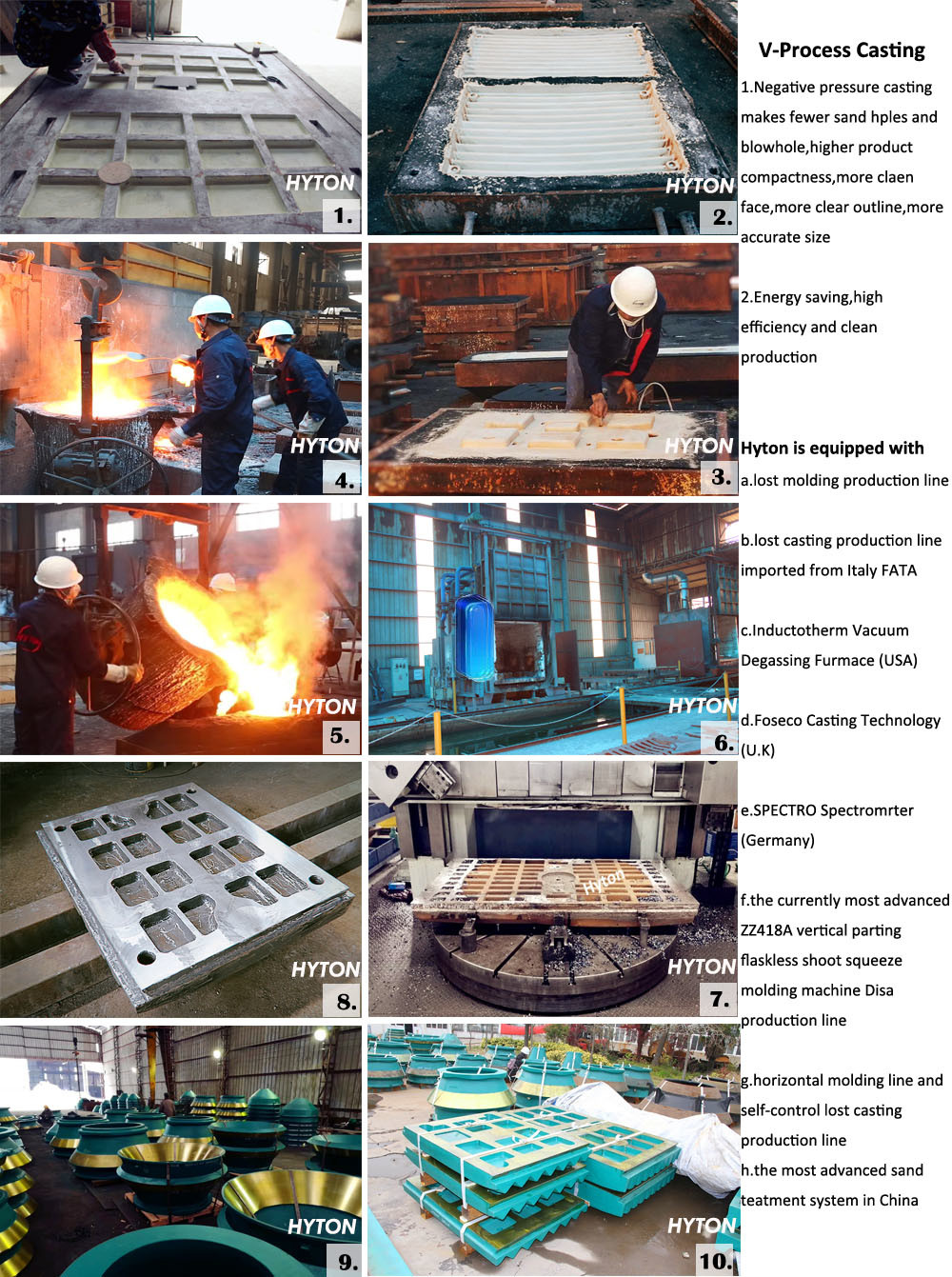 Company Profile
Hyton(Jiangsu) Mechnical Equipment Co.ltd is a leading enterprise in the large-scale engineering machinery wear-resisting casting industry in Jiangsu Province,Nantong City. As a new high-tech enterprise professionally manufacturing wear-resisting casting product Which specialized in manufacturing and research of High manganese and high Chrome wear parts. After ten years of rapid development, Hyton(Jiangsu) has now become a renowned enterprise in China's wear-resisting casting industry; it has become one of the famous supplier of wear parts for crusher and concrete mixer .Established in June 2004, the company is now undertaking a National Torch Program Project, and five of its patented products have been honored as the "New High-Tech Product" of Jiangsu Province two of which have been listed into the New Products Program of Jiangsu Province.The company's wear-resisting casting products have been praised to be the "Famous-brand Products of Jiangsu Province", the company has been appraised as a "Trustworthy" unit of Jiangsu Province for many consecutive years.
Testing
1.
Raw Materail Inspection
------ Sample Hot Metal,High Performance Raw Materail Ensure Long Service Lifetime (S<0.003, P<0.07)
2.
Structural Inspection
------Dye Penetration Inspection,Infrared Detection,Magnetic Particle Testing Provide Clean Surface And Higher Compactness.
3.
Product Size Inspection
------Repeated Examination For Mould and Parts Size,Promise Accurate Parts Outline
4.
Hardness Inspection
------100% As Same As Original Standard .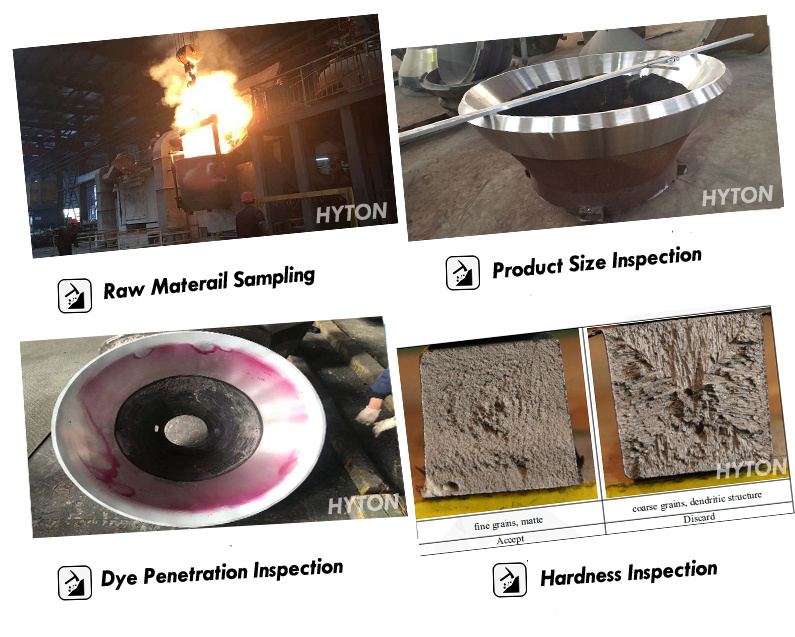 Shipping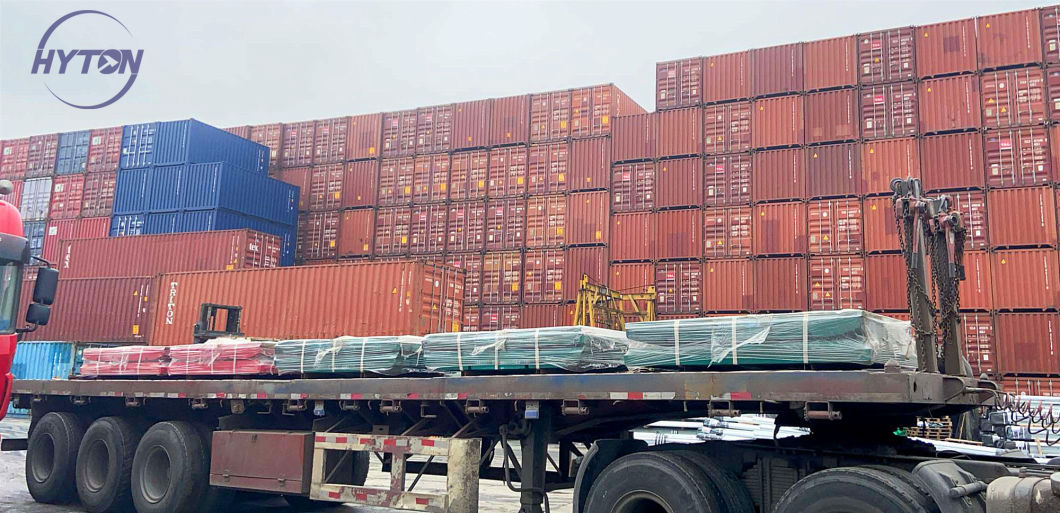 FAQ
1. Q: Are you trading company or manufacturer?
A: We a steel casting foundry, has been specializing in this industry for more than 3 decades years. We equip with complete facilities, all production process from manufacturing to testing is finished in our own foundry.
2. Q: How long is your delivery time?
A:Our lead time is generally 30 days for existing patterns, 55 days for new patterns. Exact time to be finalized on receiving of finalized order.
3. Q:What kind of products do you make?
A: We specialize in mining machinery parts, excavator attachments such as jaw plates, concaves, mantles, bowl liners, mill liners, shredder hammers, grates, top gids, caps, bucket teeth and more.
4. Q:Do you offer the supporting service for technology and engineering?
A: Yes. our engineering team can measure products at mining site, they also can make more reasonable design for the crusher parts.
5. Q:How do you deal with quality problem?
A: we adhere to "Be honest people create perfect product" development principle since our foundation.Every single product is strictly checked and well packed before delivery. If something goes wrong when you use our products,please send us photos of the wear part and the machine. This will help us to identify where the problem is. If it is a quality problem, we will compensate you and do something correspondingly to avoid the same problem next time. If the problem is caused by misuse,we will provide our technical advice for your reference.
6. Q: what is the best route to come to visting your plant?
A: Shanghai to Nantong station around one hour by high speed train. We will pick you up at the high speed train station.